"Our customers are
our valued
friends and partners."
Construction Safety Program
Safety is a serious total-management effort
When you hire the best people and work with the best subcontractors, you need to take care of them. Keeping everyone safe at the jobsite is a responsibility we take seriously.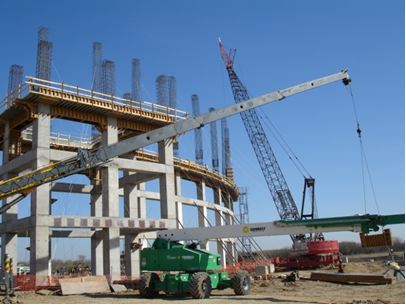 Through leadership, partnership, engineering, preventative maintenance, training, innovation, and employee motivation, accidents can be minimized if not entirely prevented.
The Willert Construction Safety Program trains all employees in proper conduct and adherence to our policies. Additionally, specific project sites require safety analysis and training for all workers. This includes safety orientation on all sites, a preconstruction safety meeting with site superintendent and monthly job safety meetings. Weekly job site meetings also include a "Toolbox" talk on a different safety topic. Safety procedures at Willert Construction are clearly documented and continually reviewed and improved.
Over the past three years, Willert Construction's safety ratings have surpassed industry averages; and workers' compensation insurance ratings represent a better than average rating for the past seven years. OSHA Consultation, the department's group dedicated to education and technical assistance, has partnered with Willert Construction to form a job safety committee. Willert Construction and OSHA visit job sites together looking for areas where safety can be improved. The committee gathers monthly in a conference setting to discuss their findings and to formulate steps to improve safety. Willert Construction views OSHA's expertise as an unmatched resource for improving safety.