"Our customers are
our valued
friends and partners."
Pre-Construction Services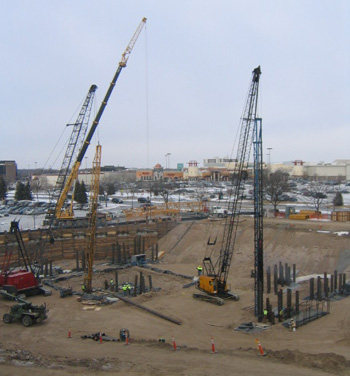 Estimating - A team of estimators who are high skilled in hard bid and conceptual budget numbers. The take-off's are the most accurate and presented in an on-screen format that ensures there are no gaps in the scope of work. Our team can provide you will all required alternates, unit costs and/or multiple design options priced that brings Owners' the confidence to build their project.
Value Engineering - Willert Construction reviews the design and offers budget savings options or alternates. The earlier Willert Construction is brought into the process of the design, the better the opportunity to Value Engineer the design.
Constructability Analysis - Willert Construction can review site logistics, sequencing, scheduling and details that make the job success long before the construction starts. With our vast experience in commercial concrete, we have a great perspective on what makes a job a success for us and your team.
Conceptual Budget Pricing:
Based on 1-page site plan or design narrative
Pricing breakdown w/ quantities
On-Screen takeoff plan
Durations for work
Create site logistics plans
Value Engineering
Unit pricing for budget adjustments
Updated pricing per progress drawings